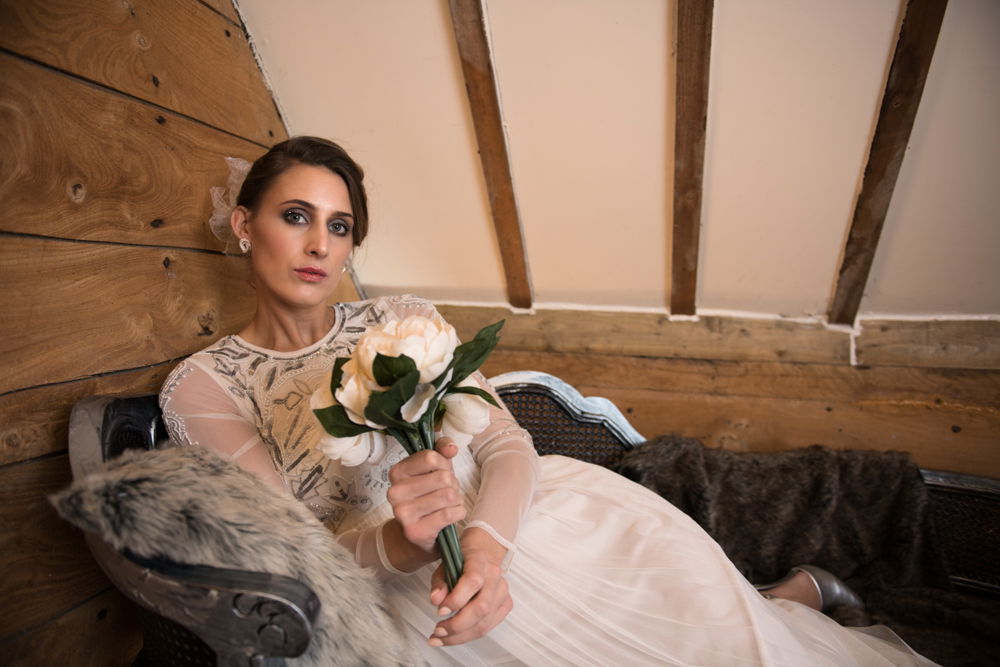 Show and tell
On the day of your hair trial, bring anything you think will help us understand the looks you love or the style of your wedding. Bring a photo of you in your dress at a fitting or the dress you have chosen. Bring pictures of brides, celebrities, models—anyone whose look inspires you.
Be open and enhance your unique beauty
When you're finding pictures to show me, try to find ones that don't stay too far from your own look and style. Your hair trial gives you the chance to live with a look and discover whether you feel comfortable with it, if you are a more natural kinda girl feel free to be yourself and we can glam it up a notch for your wedding day
If i suggest looks that you haven't considered before, don't feel pressured to follow my advice but while you have my expertise at your fingertips, you may as well give it your consideration. We will work together to make you feel perfect and comfortable.
Accessorise
Depending on the look you're going for, there are so many great hair accessories available now to add a gorgeous accent to your wedding hair. For a more classical look, you might want to wear a Swarovski crystal brooch or a jewelled barrette. Some of my favourites at the moment are vintage look veils and I also love feathers, flowers and butterflies to use as hair accessories all depending on your wedding dress.
Extend yourself
Don't shy away from having hair extensions for your wedding day. Extensions are great if you want a little more length or fullness. I will be able to blend them in your hair and colour to create the perfect up do and no one needs to know; it can be our secret!
The Fabulous Shiny Hair
It's important to look after your hair condition, specially when you are the Star of you wedding day!
I do recommend regular visits to the salon to make the most of your hair condition, colour and to stop split ends. Pay special attention to hair care in the weeks before your trial and wedding, so that your hair is shiny and healthy. I will recommend the best products for your hair.
Because Once Upon A Bride is based at my full-service and I will take care of your hair right up until your wedding day.
The day before
On your trial day and wedding day, have clean, dry hair. You can shampoo the hair the day before but do not use any conditioner or any serums, please do Stay away from silkening products that weigh your hair down and make it slippery to work with.
Be flexibly gorgeous
We cant predict the weather, if it rains or a wind suddenly springs up on your wedding day, and that down style you had your heart set on just isn't working, do not worry; last minute changes can be okay, as long as we both are prepared for it. When you come in to Once Upon A Bride for a trial, we can discuss a plan-B so that you have options on the big day.
Carla xoxo