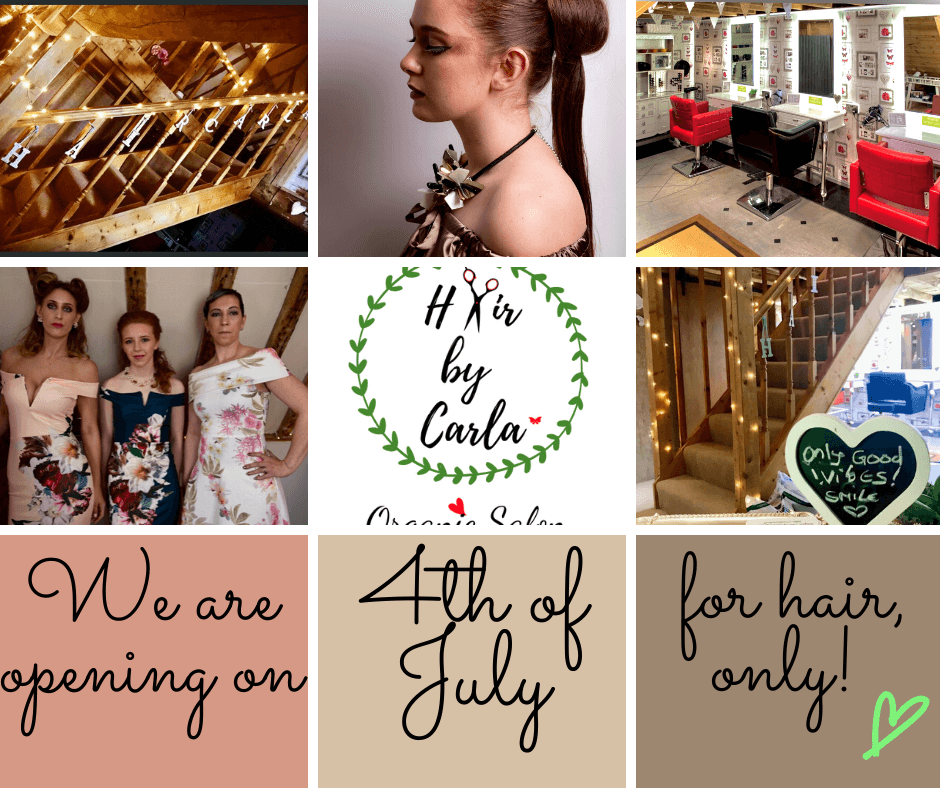 Hello,
We are please to inform you that we are reopening our salon on the 4th of July.
Currently only the hairdressing will be able to operate, therefore we will be informing you when our beauty will be able to reopen.
We are doing our best to make the salon a safe but also a relaxing experience for you. Ours and your safety its our priority.
We are emailing you important information, please look on your spam box In case you haven't received it.
It has been a very long wait for all of us and at last we are going back to do what we love most;our jobs.
We are asking for your patience while we try to book you in for hair and beauty as our list is long and we need to operate the salon safe.
Mean while please keep smiling and we are now much closer to look fabulous again.
Stay safe and well and we look forward to seeing you soon.
Stay safe and positive.
All made with Love&Kindness
Carla xoxo